COMBINATION OF BUSINESS, QUALITY HOTEL AND WELLNESS SERVICES FOR DEMANDING CLIENTELE.
The Termál Hotel Congress Center is separated and closed from other operating areas of the hotel. It offers four separate congress halls, two smaller and two larger ones. One of the larger halls can be extended by a dance floor.
The halls of the congress center are equipped with presentation technology (fixed or portable), a flipchart, markers and the Internet connection via wi-fi. One of the congress halls is fully air-conditioned. All rooms are illuminated by natural daylight.
The areas are suitable for training sessions, seminars, presentations. Of course there is a possibility of providing a wide range of additional services.
turnkey services, coffee breaks,
accommodation, wellness, custom tailored menu,
wine, beer or rum tasting,
a photo corner and more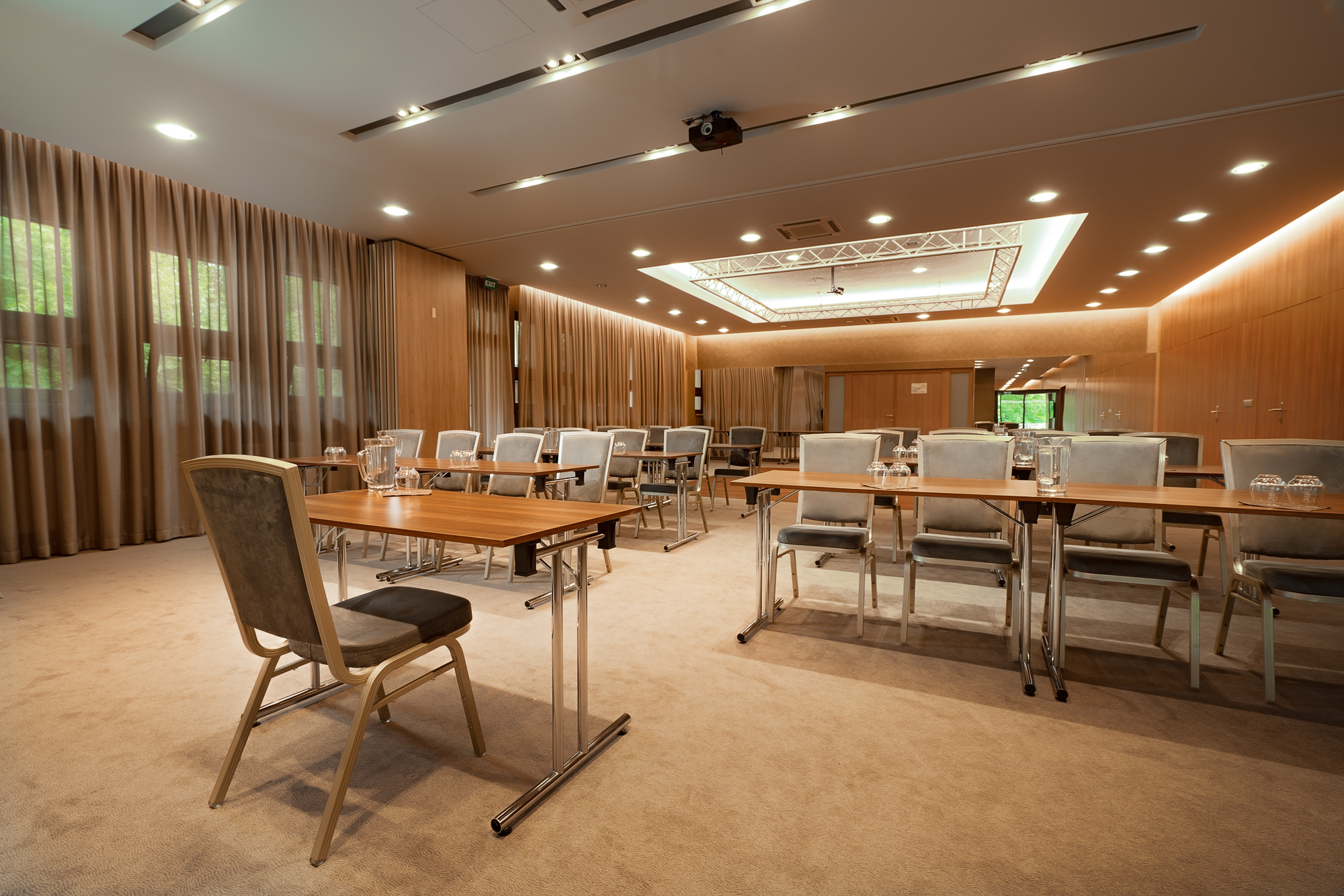 Please contact us using the attached form. We will get in touch with you and complete all necessary details.
Capacity
CAPACITY OPTIONS AND ARRANGEMENTS
Kino
Školské
U sedenie
Banket
Rozmery
Plocha
Kongres 1
40
30
22
8 x 7m
56
Foyér 1
3,2 x 13
41,6
Kongres 2
104
84 bez uličky
72 s uličkou
60
72
12 x 10
120
* je možné zväčšiť o:
36
24
24
24
17 x 10
170
Foyér 2
6,8 x 7
47,6
Kongres 3
70
50
40
40
13 x 9
117
Foyér 3
5 x 5,5
27,5
Malá meeting room
26
20
16
12 x 5
52